Towards Reopening Schools after COVID-19 Pandemic Lockdown
Till date

there

is

no

officially

World Health Organization

(WHO)

approved

vaccine

for

the

prevention of

COVID-19.

Yet

there

are

agitations

from all angles

for

all schools to

reopen

in

Nigeria.

The

general

public

opine

that schools are over due

to be reopened

since

markets, churches, hotels and offices

are open. Recall that

pupils and students in day cares,

pre-primary, primary, secondary schools and

tertiary institutions have

been

at

home

for

the

past

five

months

due

to

lock-down

occasioned

by

the

pandemic.

Government has finally

succumbed

to

the

yearnings

of

parents,

student

Unions

and

the general public and

approves

full reopening

of

all schools across the

country
For

schools

to

reopen,

states are to conduct a risk assessment

to

ensure

that all COVID-19

rules

and

regulations must be

obeyed.

School administrators are

to step up measures
to protect the health, safety and well-being of students, teachers, other school staff, their families, and communities.
It is a well-known fact that schools are important part of the infrastructure of communities, as they provide safe, supportive learning environments for students, employ teachers and other staff, and enable parents, guardians, and caregivers to work. Schools also provide critical services that help to mitigate health disparities, such as school meal programs, and social, physical, behavioral, and mental health services. School closure disrupts the delivery of these critical services to children and families, and places additional economic and psychological stress on families, which can increase the risk for family conflict and violence.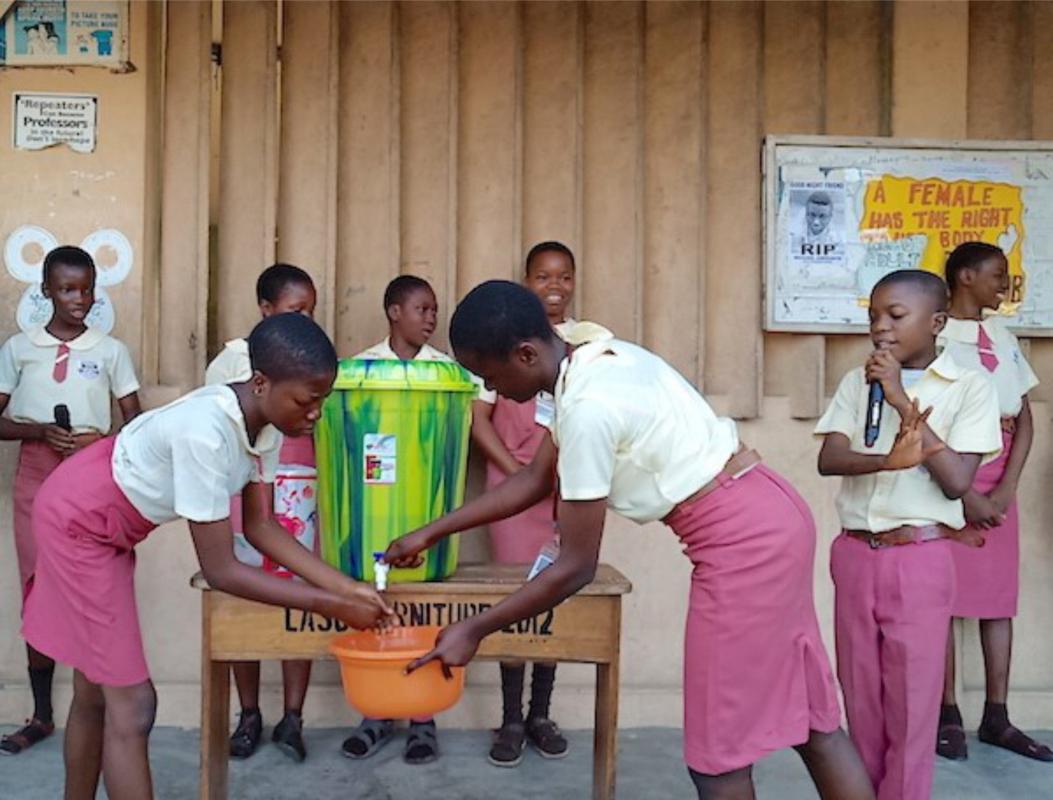 The unique and critical role that schools play makes them a priority for opening and remaining open, enabling students to receive

both academic instruction and support as well as critical services. In order to prioritize opening schools safely and helping them to remain open, the National Coordinator of

the Presidential Task Force

(PTF)

on COVID-19, Sani Aliyu,

directed that the reopening be in phases

in order

to mitigate community transmission. The National Center for Disease Control's (NCDC)
Implementation of Mitigation Strategies for Communities with Local COVID-19 Transmission
has strategies for community mitigation to reduce or prevent the spread of COVID-19, which in turn will help schools to open and stay open safely. Recognizing the importance of providing safe, in-person learning, communities may also wish to help schools by examining whether additional public or private space, including outdoor spaces, that is currently underutilized might be safely repurposed for school and instructional purposes.
Reopening

schools

after five months lock-down poses new challenges for schools, including implementing mitigation measures (e.g., social distancing, cleaning and disinfection, hand hygiene, use of cloth face coverings), addressing social, emotional, and mental health needs of students, addressing potential learning loss, and preparing for the probability of COVID-19 cases within the broader school community.
However, it is recommended that for now all daycare

and

educational institutions are to remain closed to in- passing

classes until

this risk is assessed and if

there will be opening up of schools , it must be staged and preferably carried out in phases to ensure that this does not pose a risk on the general

public

and

in

particular developer

bill groups that might end up getting infected

by

students going back home.

The Secretary to the

Government of the Federation and the Chairman

of

the PTF, Boss Mustapha

warned

that care

must be taken to ensure that such haste in reopening

of schools

across the country

would not

escalate

a

fresh outbreak and spread of the dreaded

corona virus as witnessed in some countries.